We just launched our new and improved website for Ingridmagidson.com. The old one was pretty cool, but just didn't work great on mobile devices. It now looks great on computers, tablets and phones. But you be the judge, if you find something you miss or isn't to your liking, let us know. Also, the blog is now incorporated into the website under blog. So leave comments, and tell us what you think.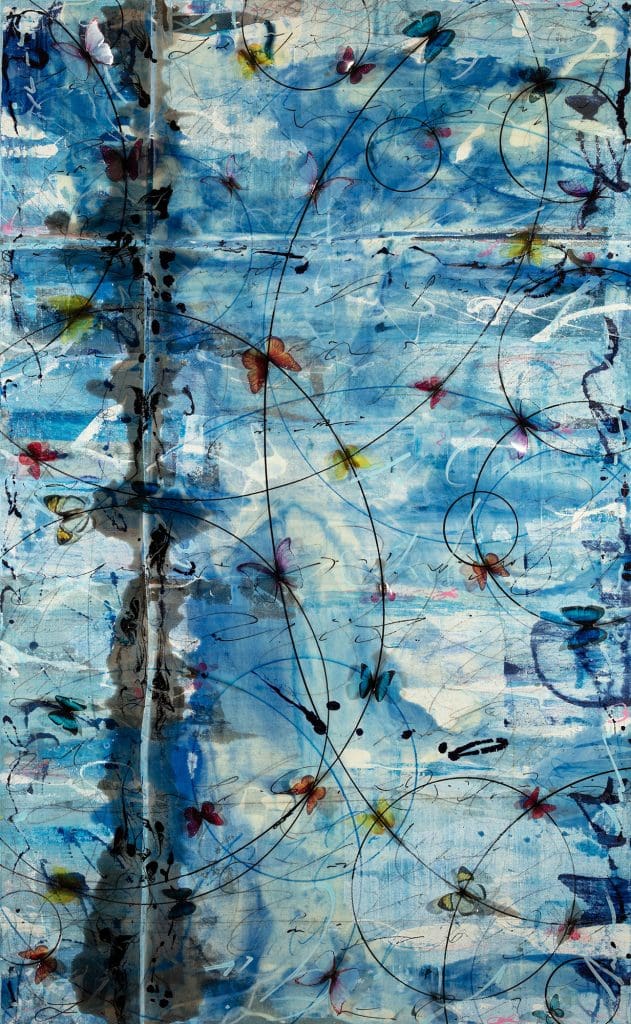 Exhibition Opening, November 18th & 19th
Ingrid will be showing her latest work at Masters Gallery in Denver. Her latest work, the butterfly series, has been getting tremendous attention. In this work, Ingrid incorporates handmade butterflies into her abstract work, adding dimension and vitality. Several of the works have already sold before the show is even in place. Please check the exhibition page to see a preview. There will be two receptions, Friday, Nov 18th; 5 to 9 and on Saturday, Nov 19th; 11 to 5pm. The artist will be in attendance at both events. The exhibition will continue to the end of the year. See you there!