A must see Art Exhibition in Denver
Join the artist, Friday, Nov 18 from 2 to 7pm and Saturday, Nov 19, 11 to 5pm at the Masters Gallery on 2612 E. 3rd Ave. Denver, in the Cherry Creek Shopping district.
Ingrid Magidson will be revealing her latest series of new work entitled: "Nature's Palette." These abstract works are stunning examples of the artist's creative ability to continue to come up with captivating and beautiful work. In this latest series, butterflies are the dimensional layer that emerge from the vibrant fields of color and texture, Ingrid is well known for her abstract work and now brings these paintings to a new and exciting level.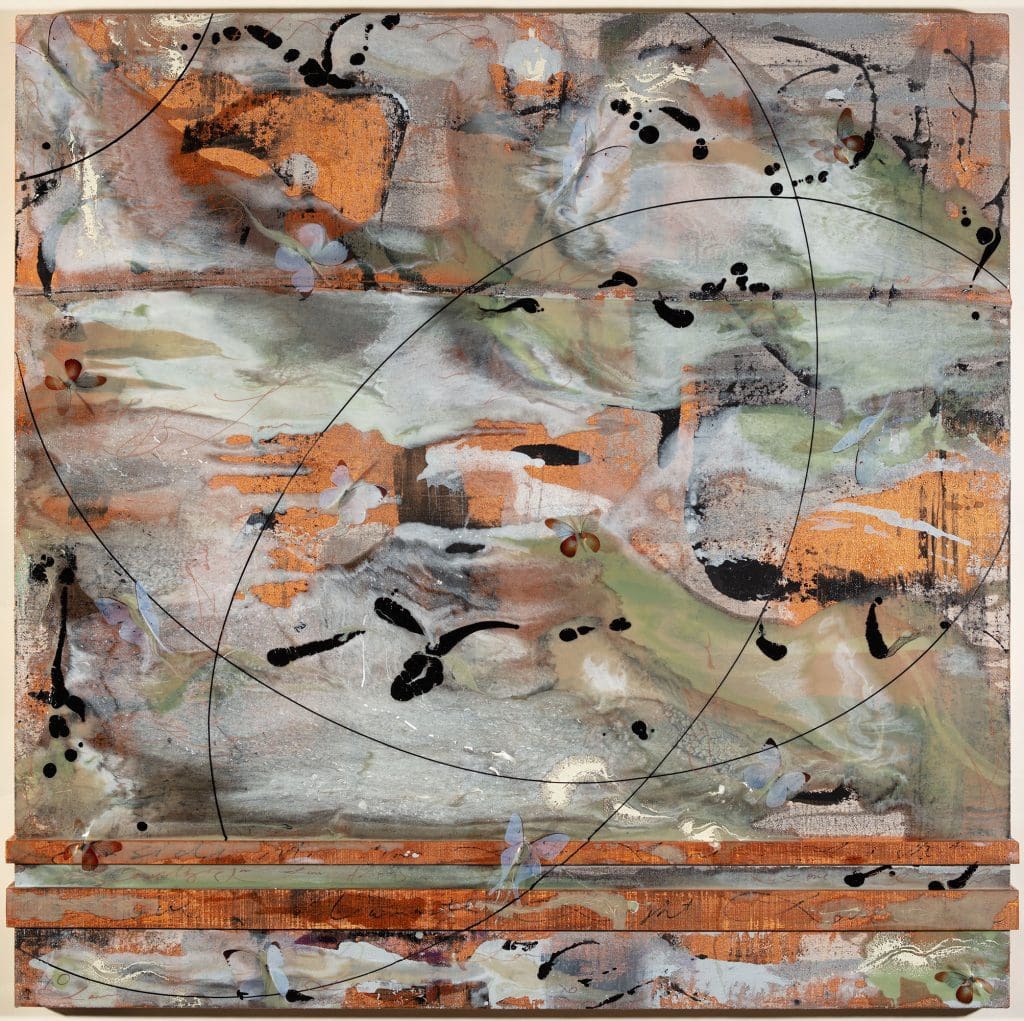 About the Artist
Ingrid Magidson has been creating layered mixed media work for almost 20 years. Best known for using renaissance and baroque images as her subject matter, she has always created abstract work within her work. The deepest layer of every work, for example, is an abstract painting. Then by adding objects and transparent layers, she has been able to create the haunting imagery that has gained her following throughout the world.
The Butterfly Series
In this latest series, the butterfly is the star. By using had-crafted and painted transparent butterflies in and on top of highly textured abstract paintings, the viewer gets a feeling of lightness and movement, even beyond the energy of the painting itself. Ingrid also uses sweeping arcs of color and line to denote the capricious flight of the butterfly. Each painting in this must see exhibition is inspired by the colors of nature. Ingrid is an avid hiker and nature enthusiast, so when she sees a fallen leaf or flower, she takes it with her and uses it as the inspiration for the general color theme of a particular work. For example, in the work Aspen Light, Ingrid took a fallen Aspen leaf from this year's autumn. It was so brilliant and vivid it became the color for the painting's theme.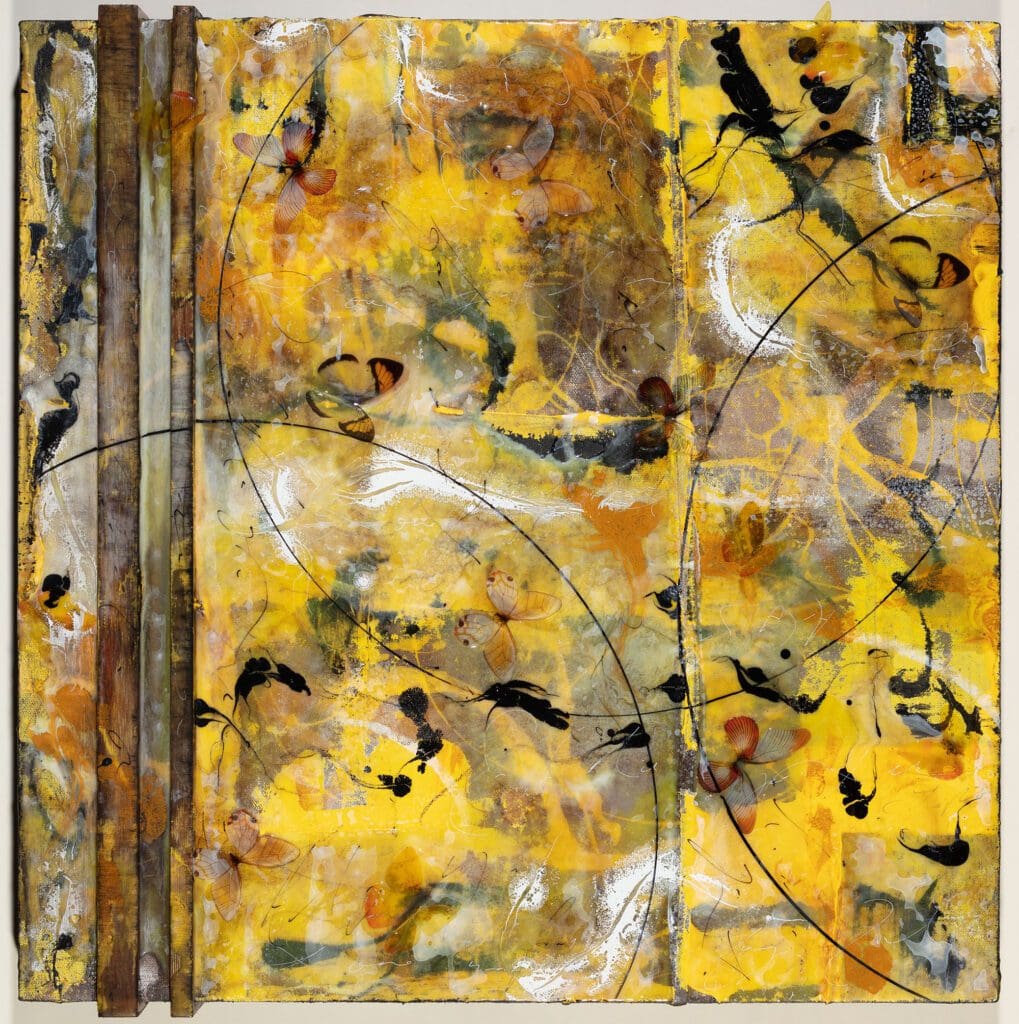 This must see exhibition will be on display at Masters Gallery, 2616 E. 3rd Ave, Denver until the end of the year